South Texas Soul: The San Antonio Sound – Augie Meyers, Doug Sahm and the history and influence of South Texas on popular music of today. Documentary filmmaker Tracy Ready examines the influence of German, Polish and Irish immigrants in South Texas on popular music styles including Country, Tejano, Blues and Rock and Roll, from a unique perspective.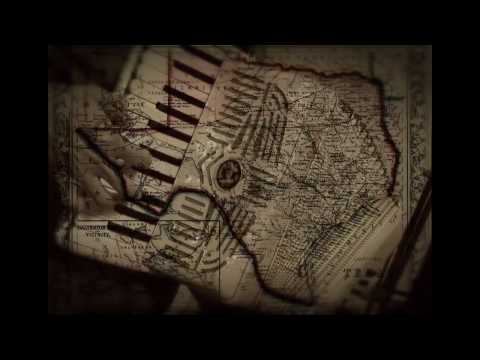 Support the Making of South Texas Soul
Support the making of this film with tax deductible donation to Still Kickin' Foundation, a 501 C-3 non profit organization dedicated to capturing the stories of older Americans who have done great things late in life.
Please visit: Still Kickin' Foundation
The Story
Musician Augie Meyers has taken the music of San Antonio to audiences the world over through performances and recordings dating back to the 1950's. His long list of credits include Grammy award winning albums and extensive touring with Sir Douglas Quintet and Texas Tornados, solo albums dating back to the early 1970's, motion picture soundtracks, and performance credits on landmark albums for a host of influential American musicians including Bob Dylan, Doug Sahm and John Hammond, Jr.
Meyers' life as the son of Polish immigrants, who grew up in the multi-cultural melting pot that is San Antonio and then took that sound to the world, is the central focal point of the documentary, but the story begins much earlier.
The South Texas Soul will follow the story and musical influence of the earliest European immigrants to Texas, and carry it through to the modern age. The film will weave interviews and insights from working musicians of today, historians and fans with archival photos and rare performance footage. It traces the earliest entry of the accordion to the south Texas to the story of Augie Meyers, the Sir Douglas Quintet, and the Texas Tornados, and beyond to a new generation of the South Texas sound, carried on by such artists as Los Lonely Boys, Charlie and Bruce Robison, Robert Earl Keen and Shawn Sahm's Tex-Mex Experience.
Tracy Ready will write, direct and produce the documentary in High Definition (1080 24p) with archival footage and photos from the past.
Status
Initial principal interviews were conducted in San Antonio in 2008 with Augie Meyers and Jim Beal, Jr. historian and music writer for San Antonio Express News. Additional footage of Augie in session recording his current solo album at Blue Cat Studios was also acquired as a starting point for the film.
Included also in the film will be never before seen interview and performance footage of Augie Meyers in an interview with Tracy Ready in 1989.
Since 2008 we have added interviews to the archive for the film from Margaret Moser, Charlie Robison, Shawn Sahm, Joe Trevino and several more.
Tracy would like to thank Shawn Sahm and Clay Meyers and their families for their assistance in this project.
About the Documentary: South Texas Soul Documentary Features Legendary Texas Musician Augie Meyers

CD Available Now HERE: Trace Relations "Prosperity Street" CD Online

About the Trace Relations CD: Indie Music, Texas Groove: Trace Relations Release "Prosperity Street"
READ On: About the Documentary and the Music:
Want to support indie music and documentary production in Texas? YES, you can.
Make a tax-deductible donation to Still Kickin' Foundation (501c-3 non-profit) in support of the completion of "South Texas Soul: The San Antonio Sound". Every bit helps – a portion of the proceeds go to support the foundation, the majority percentage directly supports this film. Please make a donation to support this project HERE > Still Kickin' Foundation ™ Donations BONUS: As a thank you, you will receive a free copy of Trace Relations debut CD as a gift for every $15.00 donated
Trace Relations – Prosperity Street: This CD debut from the band Trace Relations is a unique listening experience encompassing Rock, Blues, Jazz and Americana styles.
It's twelve tracks of Texas groove guaranteed to improve your mood. Twelve years in the making, 'PROSPERITY STREET' is the culmination of two divergent lifestyles where songwriter meets filmmaker, merging on the highway between Dallas and San Antonio, Texas. It features a dynamic Dallas based rhythm section and guitar prowess from San Antonio's Kevin Lewis, plus guest appearances from Augie Meyers and Shawn Sahm of Texas Tornados, Katherine Dawn, The West Side Horns and more. Visit
Trace Relations ™ official site
for more information.
Like This?
If you do, would you please do one or more small favors for me? I'll be your biggest fan…

1. Sign up for newsletter HERE > The Social Freelancer ™ News publishes one email a week on Thursdays, 9 AM central standard time, no spam anytime.

2. Join us on Facebook HERE > The Social Freelancer ™ Facebook Page

3. Please post a comment below. Your comments here help to raise our site ranking in the search engines.  You might also post a link to this page to your Facebook, Twitter or Linkedin profiles by using the buttons at the bottom of this page.
Need help with media training for upcoming TV appearances? Need video produced for corporate audience or broadcast television? What about Social Media? Facebook, Twitter, Youtube and Linkedin are business drivers in the new economy. Let Tracy help – Call Trace Productions (972-437-4433) or email tracy@traceproductions.com to schedule a phone consultation. We tailor our services to fit your needs. Thanks for visiting The Social Freelancer ™ blog.
————————————————————————————————————————————————————-
Related Posts: RT Please?
(click on titles to read the articles, thank you.)
"Your CD is not my cup of tea" That's OK! Indie Music Insight
Why I Stopped Expecting My Friends to "Get it"
Indie Music, Texas Groove: Trace Relations Releases "Prosperity Street"
Stories Behind the Songs: Prosperity Street by Trace Relations, written by Augie Meyers
Stories Behind the Songs: I Live the Life I Love by Trace Relations, Willie Dixon Blues Classic
————————————————————————————————————————————————————-
Tracy Ready is a Writer, Producer, Director of Photography, Vocalist and Media Consultant based in Dallas, Texas USA – contact tracy@traceproductions.com
Owner:
Trace Productions – Broadcast, Corporate and Documentary Television Production
Texas B-roll and City B-roll – HD Stock Footage of Texas, plus more U.S.A. states and Puerto Rico
Vocalist with: Trace Relations – the Band
Facebook:
The Social Freelancer ™ Facebook Page
Trace Relations ™ The BAND on Facebook
Youtube:
tracetvfilm on Youtube
Twitter:
@TraceTV – primary account for Tracy Ready: Media, Music, TV, Film, Travel, Humor
@FreelanceSocial – The Social Freelancer (TM): Social Media News, information and insight
@TraceRelations – the Band on Twitter