People tell me they are not active on Facebook or Twitter because they "don't have anything to say".
They're getting too hung up on always having NEW and original content. No one is truly original or makes "earth shattering" statements very often.
Why What's Old is New with Social Media
Something that you thought of many times before may seem old to you but it's new to anyone on your Facebook page or in your Twitter stream. You can think of it like traditional media; radio, television, print, billboards and the like. All of those mediums use repetition in advertising in a variety of ways. The trick is to have plenty of entertaining content (news, music, commentary, talk shows, movies, game shows etc…) to make the viewer want to tune in or read the advertising.
Think of why channels like TV Land and American Movie Classics are so popular. Why do you like re-runs of shows like Seinfeld, Cheers, Friends or MASH? Because they are entertaining and they are FAMILIAR.
So, it's OK to repeat posts, and to stick in posts that "sell" something you're working on but keep it subtle. Don't repeat the same thing over and over again in a short time span. Mix it up with plenty of good quality NEW content sticking with these three points: Be INTERESTING, HELPFUL and INFORMATIVE. I've expounded on this idea in this video blog post >
Social Networking for Freelancers.
It's not that I'm so smart, it's just that I stay with problems longer. ~ Albert Einstein
Quotes
I frequently post quotes on Facebook and Twitter because they are interesting and familiar to a lot of people. Whether they have heard the quote before and "like" it, or they read it for the first time and "like" it, it's a win for me. If it's something that provoked a thought or emotion in the reader, they tend to remember whoever posted it as an interesting person, someone they'd like to keep in touch with.
The whole point of social media for business is to interact with a lot of people so that, over time, those people have some idea of who you are and you do. And the best part about it is – you don't have to have something "new" to say. Pick a quote you like and post it to your status update. Make sure you give credit to the person who said it first (my pet peeve, people not attributing quotes).
Where do I find great quotes to post? HERE: 5 BEST Quote Sources on the Net
Photos


Facebook was built on pictures. That's why they call it Facebook! Everyone has digital photographs on the hard drive or a box of old stills in the closet. Scan them in, put them on Facebook and most importantly, "tag" people in the photographs. Using the "tag" function in Facebook gets your pictures to show up on the "wall" of everyone in them, and therefor seen by lots of people.
The photos may be old to YOU but to your Facebook friends, it's all NEW.
Videos
YouTube and Vimeo work in the same way. There are tons of videos being uploaded every second of the day. Most of it is not new material!  It could be a family video from many years ago that gets shared, or a corporate video or TV ad that is being redistributed online.
Post videos to Youtube or Vimeo, and then "share" a link to these on Facebook – OLD material, NEW audience ~ poof! You are an interesting person on Facebook.
Here's one of my video contributions on this subject posted to Youtube – Keep the "Social" in Social Media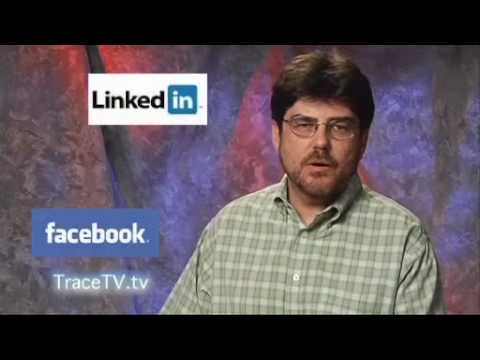 Example: What's OLD is NEW – this post! The images and video included here are not new. I have used them before. They are OLD and may seem familiar to you (that's a good thing!).
I am learning as I go, and sharing a lot of what I learn on this blog, The Social Freelancer ™. I highly value your comments and feedback, please post them below. Thanks, Trace
Like This?
If you do, would you please do one or more small favors for me? I'll be your biggest fan…

1. Sign up for newsletter HERE > The Social Freelancer ™ News publishes one email a week on Thursdays, 9 AM central standard time, no spam anytime.

2. Join us on Facebook HERE > The Social Freelancer ™ Facebook Page

3. Please post a comment below. Your comments here help to raise our site ranking in the search engines.  You might also post a link to this page to your Facebook, Twitter or Linkedin profiles by using the buttons at the bottom of this page.
Need help with media training for upcoming TV appearances? Need video produced for corporate audience or broadcast television? What about Social Media? Facebook, Twitter, Youtube and Linkedin are business drivers in the new economy. Let Tracy help – Call Trace Productions (972-437-4433) or email tracy@traceproductions.com to schedule a phone consultation. We tailor our services to fit your needs. Thanks for visiting The Social Freelancer ™ blog.
————————————————————————————————————————————————————-
Related Posts: RT Please?
(click on titles to read the articles, thank you.)
The Social Media Multiple Personality Disorder
Why I Don't Go Political with Social Media
Why You Should Schedule Tweets AND Engage. Yes. It Matters
Focus on What You CAN do, Not What You CAN'T
The Beauty of Blogging and Twitter
Social Strategy: Facebook is Your Newspaper, Twitter is Radio
Why Social Media Matters and How Marketing Doesn't Change ("Old Media" vs NEW)
Who Gives a Twit about Twitter? A lot of Folks…
————————————————————————————————————————————————————-
Tracy Ready is a Writer, Producer, Director of Photography, Vocalist and Media Consultant based in Dallas, Texas USA – contact tracy@traceproductions.com
Owner:
Trace Productions – Broadcast, Corporate and Documentary Television Production
Texas B-roll and City B-roll – HD Stock Footage of Texas, plus more U.S.A. states and Puerto Rico
Vocalist with: Trace Relations – the Band
Facebook:
The Social Freelancer ™ Facebook Page
Trace Relations ™ The BAND on Facebook
Youtube:
tracetvfilm on Youtube
Twitter:
@TraceTV – primary account for Tracy Ready: Media, Music, TV, Film, Travel, Humor
@FreelanceSocial – The Social Freelancer (TM): Social Media News, information and insight
@TraceRelations – the Band on Twitter