I have had many friends, colleagues and some very annoying acquaintances flow into my Facebook stream in recent years. In particular, I know family members and close friends who are self-employed and see some value in Facebook but are confused (rightfully so!) about how to use it to benefit their own businesses. Over time I have learned a few things about managing what I do and see on Facebook. Today I am sharing five tips that I hope you will find helpful.
This post IS NOT about how to get on Facebook, create an account or any of that. For all general and technical questions go to Facebook Help.
It IS about making it easier on yourself to interact with others and to promote your own brand responsibly on Facebook.
Freelance on Facebook: 5 Fast Tips>>>
Tip 1. Picture of Yourself on Profile, GOOD Logo on Business Page
Why? A picture of yourself can trigger a memory in people you may have met only once or twice. For people you have never met in person, a good profile picture helps them establish a "personality" in their mind for you.
Many times I have received a friend request from someone with a profile picture of a flower or a pet and I have no idea who is asking to be my "friend". In this case, I look to see if we have mutual friends, who they are and try to figure it out. I take that extra step but many will not. If you send a request to someone and you don't have a good picture of yourself, they are much less likely to accept you as their friend on Facebook.
For business pages, I recommend a sharp logo that is optimized in size and shape to display properly on Facebook. A logo is the beginning of establishing a brand for yourself online. I am amazed at the number of companies I see with logos that don't display properly on Facebook. If you don't know how to do this, find someone who does. It's important. I recommend Clay Meyers at cdm grafx for all graphic design, but you may know someone personally who can help you as well.
See this post for more info:
How I Screwed Up Branding, How You Can Do Better
Tip 2. Start a Business Page (Musician? Band Page), Update Your Business Page Frequently
If you are freelancer in video, film, TV, music, or self employed in any capacity, I recommend you start a Facebook business page. To do this, log into Facebook and then go here> "Create A Page". You can also find this by going to any other business page like ours > The Social Freelancer ™ on Facebook > Look in left hand column, down towards the bottom and click on "Create a Page".
Why Bother?
It takes the onus off of you to accept friend requests from people you don't know. People simply click "like" on your page and then will see what you post there, and you reach people you don't know at all (expanding business). There are scores of reasons why you should build a brand on Facebook, and this post is not meant to explore all of them.
When?
I would recommend getting at least 200 friends on your personal profile before trying to establish a Business Page on Facebook. To build your list of friends, go frequently to the link "See All" on your profile in box at top right hand side of the page labeled "People You May Know". As people join Facebook (which is all the time) and as you build up the number of friends you already have, this "People You May Know" section expands. So check it frequently and send polite friend requests to people who have other friends common to you. Also, always put a little personal message in the friend request. This is simple, but effective. It can be "I see that you and I are also friends with John Doe, thought we might connect…" Anything that puts a connection between you and the friend you are requesting is helpful.
Don't be annoying.
If someone ignores your friend request, don't worry about it. And don't take it personally. Many people are inexperienced on Facebook and don't even know how to check friend requests. They may have never seen it. If you see them in person later on, you might just mention that you sent them a Facebook friend request.
Most important!
Once you have a business or band page, update it frequently and not with all your own advertising! It's OK to post a link to your site once in a while, but post more links to other sites. Provide helpful information or just a quote about something you think your audience may be interested in. BE INTERESTING, not a constant ad campaign. And UPDATE OFTEN. People lose interest and fall off if you never put anything new on your page. In fact, if you are not going to update often, DON'T START a business page. Having a static page just makes you look lazy, and people wonder why they ever clicked that "like" button.
Tip 3. Filter Your Friends – Profiling!
Finding out about "Lists" on Facebook was a huge breakthrough for me. Once you have a hundred or more friends, you'll likely see a lot of posts that simply don't interest you, but you may be hesitant to "unfriend" someone. In fact, I rarely unfriend anyone, unless they are stalker types, otherwise I just filter them out of my "Home" feed by using Lists.
You don't have to "Unfriend"!
Set up lists of friends, then when you look at the Home feed, you can click on "Most Recent" and there will be a drop down menu that lets you select a list of people to see only their recent posts. I have lists for clients, close friends, people I have met on Twitter, musicians and more. This is extremely helpful in wading through the clutter on Facebook.
To set up lists, from your profile page click "Friends" in left hand column, then click "Edit Friends" and then finally "Create a List". I don't know why Facebook buries this feature, but it's gold in my world.
Again, for all general questions on using Facebook – go here> Facebook Help Center
Tip 4. Watch and Learn
That's all I have done, and I try to share some things I have learned on The Social Freelancer ™ blog. I am by no means an expert, I am learning all the time. Don't think you have it all figured out, at any time! Facebook features change frequently as do the ways people and businesses are using this free service (don't forget the "free" part when you feel urge to complain!).
Facebook is a wonderful resource for freelancers and self-employed individuals, but it's not perfect. Nothing ever is. Sometimes I try something that works for someone else and find it just doesn't work for me. I "like" a lot of successful pages on Facebook, pay attention to what they are doing and share good information when I get it. I suggest you do the same.
Tip 5. Don't Use a Sledgehammer, Be a Jeweler
A jeweler must take care with his instruments and make delicate but deliberate maneuvers. If he just whipped out a sledgehammer and tried to forge something of value, he'd have nothing but a mess and a loss of business. It's the same with Facebook or any marketing effort.
People do not like products or ideas shoved down their throats, they want to be entertained and informed.
If you are entertaining in some way to your audience online, they will be much more likely to click on a link to a product or service you are promoting. Take care in how you promote yourself online, think carefully about the personality you want people to associate with your brand.
Video and Post> Keep The Social in Social Media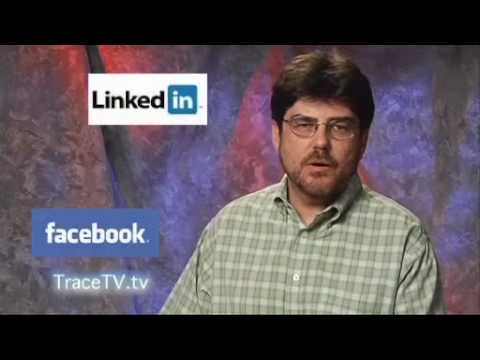 Like This?
If you do, would you please do one or more small favors for me? I'll be your biggest fan…

1. Sign up for newsletter HERE > The Social Freelancer ™ News publishes one email a week on Thursdays, 9 AM central standard time, no spam anytime.

2. Join us on Facebook HERE > The Social Freelancer ™ Facebook Page

3. Please post a comment below. Your comments here help to raise our site ranking in the search engines. You might also post a link to this page to your Facebook, Twitter or Linkedin profiles by using the buttons at the bottom of this page.
RELATED SITES:
The Chris Voss Show

Social Media Examiner
RELATED POSTS FROM THE SOCIAL FREELANCER ™:
All Social Media Posts from The Social Freelancer ™
The Social Media Diet: Following Doctor's Orders
Need help with media training for upcoming TV appearances? Need video produced for corporate audience or broadcast television? What about Social Media? Facebook, Twitter, Youtube and Linkedin are business drivers in the new economy. Let Tracy help – Call Trace Productions (972-437-4433) or email tracy@traceproductions.com to schedule a phone consultation. We tailor our services to fit your needs. Thanks for visiting The Social Freelancer ™ blog.
Tracy Ready is a Writer, Producer, Director of Photography, Vocalist and Media Consultant based in Dallas, Texas USA – contact tracy@traceproductions.com
Owner:
Trace Productions – Broadcast, Corporate and Documentary Television Production
Texas B-roll and City B-roll – HD Stock Footage of Texas, plus more U.S.A. states and Puerto Rico
Facebook:
The Social Freelancer ™ Facebook Page
Trace Relations ™ The BAND on Facebook
Youtube:
tracetvfilm on Youtube
Twitter:
@TraceTV – primary account for Tracy Ready: Media, Music, TV, Film, Travel, Humor
@FreelanceSocial – The Social Freelancer (TM): Social Media News, information and insight
@AquariumConcept – Writing, Art, Quotes, Positive Thinking