"Sittin' on the corner of Prosperity Street, wonderin' where my next meal's coming from, Yesterday I was rakin' in the coin, today I'm just a poor old bum." – Augie Meyers, from "Prosperity Street"
A lyric so timely for the economic conditions of 2011, who would guess it was written in 1975?
Trace Relations debut with their arrangement of "Prosperity Street" with special guests Augie Meyers and The West Side Horns: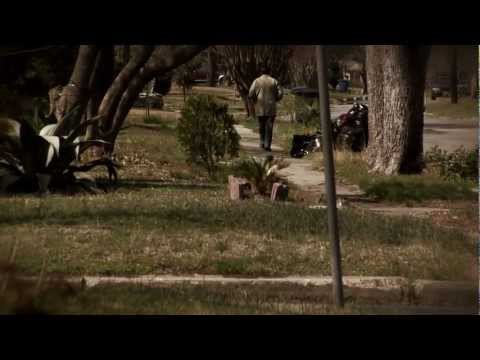 This track available for download now > Trace Relations Official Site
About Prosperity Street
READ ON, GROOVE ON>>>
Texas keyboard legend Augie Meyers (
Texas Tornados
, Sir Douglas Quintet) says he was on his way to a studio session on the west side of San Antonio "around 1975″ when he spotted a guy (obviously down on his luck) sitting on the corner of a street called "Prosperity". As Augie passed by, he saw a police car cruise up and the guy on the corner took off running. Liking the irony of the scene, he penned the song "Prosperity Street."
How it Happened: The Recording
Trace Relations vocalist Tracy Ready met Augie's son Clay in high school (Smithson Valley High '80). They were fast friends and founders of an all original rock band, Lifeus, which released one EP. By way of this friendship, Tracy got to know Augie who encouraged him as a songwriter and singer. Augie became a good friend and mentor, a bond that carries on today.
More about that relationship and about Augie Meyers in this post> Happy Birthday to Texas Tornado Augie Meyers
Back in the Day…
Often, after one of Augie's many gigs of that era ('78 – '81) with his "Western Head Band", people would gather at the farm house and Augie would bang out tunes on the piano for fun. "Prosperity Street" was one of those that he'd play and it stuck in Tracy's head as a great lyric.
Time Warp!
Fast forward more than 30 years to 2008, Tracy was assembling songs for the debut of the band Trace Relations. The goal was to record songs that had an impact on his musical life. Naturally, he thought about recording "Prosperity Street". Augie kindly agreed to let the band cut the song. Tracy took an old recording he had made with Augie in 1989 of the song to the Dallas-based band (Sparky Montoya – keys, John Echols – bass, Mike Beall – drums) and the outcome is an infectious New Orleans style groove, much different than Augie's original swing version.
The Sessions
Trace Relations' San Antonio guitarist Kevin Lewis came in to record with the band on the track in a 2008 session at January Sound, Dallas, engineered by Tye Robison.
Tracy then took the song to Augie. He loved the new arrangement and kindly offered to play piano on the track. Augie was recorded in San Antonio's Blue Cat Studios, engineered by Joe Trevino.
Next, San Antonio's West Side Horns (Al Gomez – trumpet, Louis Bustos – sax) came into Blue Cat and added some very tasty horns parts, topping off the arrangement.
At Harbor House Studios in North Richland Hills Texas, Producer Sal Salvador worked with Tracy to complete all final vocals for the record.
"Prosperity Street" by Trace Relations was mixed by Sal Salvador and mastered at Crystal Clear Sound, Dallas, Texas.
The video was produced by Tracy Ready and shot by Tracy Ready, Stephan Lewis and Paul Howard, on location in San Antonio, Dallas and Richardson, Texas. The cameras used in production were Panasonic HVX-200 P2 HD and Panasonic GH2 DSLR. Creative Editor Doug Norlie cut the video using Final Cut Studio Pro.
For the tracks and the facts, please visit: TRACE RELATIONS OFFICIAL SITE and groove on…
Like This?
If you do, would you please do one or more small favors for me? I'll be your biggest fan…

1. Sign up for newsletter HERE > The Social Freelancer ™ News publishes one email a week on Thursdays, 9 AM central standard time, no spam anytime.

2. Join us on Facebook HERE > The Social Freelancer ™ Facebook Page

3. Please post a comment below. Your comments here help to raise our site ranking in the search engines. You might also post a link to this page to your Facebook, Twitter or Linkedin profiles by using the buttons at the bottom of this page.
RELATED POSTS
Happy Birthday to Texas Tornado Augie Meyers
South Texas Soul Documentary Features Legendary Texas Musician Augie Meyers
Need help with media training for upcoming TV appearances? Need video produced for corporate audience or broadcast television? What about Social Media? Facebook, Twitter, Youtube and Linkedin are business drivers in the new economy. Let Tracy help – Call Trace Productions (972-437-4433) or email tracy@traceproductions.com to schedule a phone consultation. We tailor our services to fit your needs. Thanks for visiting The Social Freelancer ™ blog.
Tracy Ready is a Writer, Producer, Director of Photography, Vocalist and Media Consultant based in Dallas, Texas USA – contact tracy@traceproductions.com
Owner:
Trace Productions – Broadcast, Corporate and Documentary Television Production
Texas B-roll and City B-roll – HD Stock Footage of Texas, plus more U.S.A. states and Puerto Rico
Facebook:
The Social Freelancer ™ Facebook Page
Trace Relations ™ The BAND on Facebook
Youtube:
tracetvfilm on Youtube
Twitter:
@TraceTV – primary account for Tracy Ready: Media, Music, TV, Film, Travel, Humor
@FreelanceSocial – The Social Freelancer (TM): Social Media News, information and insight
@AquariumConcept – Writing, Art, Quotes, Positive Thinking