Got a great idea? A concept to change the world? Excellent, but here's the deal: It means nothing unless you act upon it and bring it to the "real world"
A Tricky Life Lesson
I now understand that an idea, however great it is in my "mind's eye", means little to anyone else. It never will, until I do something about it.
Ideas are common, the execution of ideas is a rare commodity.

It's all just talk, talk, talk until you can make it "real" in the world.
Years ago I identified several creative projects, including three documentary films and a CD release for the band Trace Relations ™, that I am committed to complete. I could see them clearly and started taking steps to make them "real" in the world.
For a long time I felt bewildered, frustrated and sometimes angry when friends didn't react much when I spoke of these ideas, my creative dreams. A few faithful friends were interested, but even some of my closest friends and family members would change the subject in conversation anytime I mentioned the projects. Admittedly that hurt, but I got over it. I quit talking about it and started WORKING on it all, a little bit at a time.
Now I realize that I react same way about a lot of what others talk about, because really that's all it is – talk. There is no way anyone else will be able to visualize my ideas like I can, because they are mine, not theirs. It's natural.
"A little bit is better than nada…" ~ Doug Sahm
Only when I completed steps to produce evidence of my work (
trailers to the films, music videos on Youtube
) did these things start to become "real" to others.
I stopped expecting others to "get it" about what I do, until I had something to show. Even now with our CD project complete, it's a slow go at getting anyone to listen or recognize achievement on the dreams.
Hear it! For your listening pleasure, click on the songs in the ReverbNation Player box in right hand column of this page>>
Some People Still Won't "Get It"

Many people are not prone to accept that I am doing creative projects beyond the scope of what I do to make a living. Some are jealous that I choose to pursue my dreams, others simply don't understand what these projects mean in my world. They think "oh that's nice, he has a hobby" – guess what? That's OK, because slowly, people are commenting on the music, sharing the songs online, and now we've had a little bit of radio play in selected markets. Slowly, it's becoming "real" to more and more people. As soon as I quit expecting everyone to "get it" I was able to relax and just focus on the tasks at hand.
I am sure you can do the same with your projects, but I for one, would like to hear about them. What are you up to, creatively, beyond your "day job"? Please comment below.
———————————————————————————————————————————–
Title Track from Trace Relations ™ Debut Release!
This was done over many years, with help from some very good friends. It took a long time, but here it is!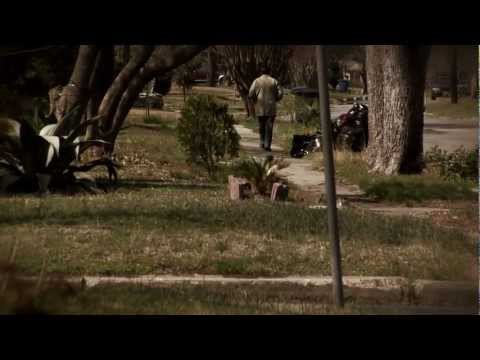 Press Release>> Indie Music, Texas Groove: Trace Relations Debut on Prosperity Street
———————————————————————————————————————————–
Like This?
If you do, would you please do one or more small favors for me? I'll be your biggest fan…

1. Sign up for newsletter HERE > The Social Freelancer ™ News publishes one email a week on Thursdays, 9 AM central standard time, no spam anytime.

2. Join us on Facebook HERE > The Social Freelancer ™ Facebook Page

3. Please post a comment below. Your comments here help to raise our site ranking in the search engines.  You might also post a link to this page to your Facebook, Twitter or Linkedin profiles by using the buttons at the bottom of this page.
Need help with media training for upcoming TV appearances? Need video produced for corporate audience or broadcast television? What about Social Media? Facebook, Twitter, Youtube and Linkedin are business drivers in the new economy. Let Tracy help – Call Trace Productions (972-437-4433) or email tracy@traceproductions.com to schedule a phone consultation. We tailor our services to fit your needs. Thanks for visiting The Social Freelancer ™ blog.
————————————————————————————————————————————————————-
Related Posts: RT Please?
(click on titles to read the articles, thank you.)
Focus on What You CAN do, Not What You CAN'T
5 Sites for Learning about and Coping With Social Media (highly recommended!)
The Beauty of Blogging and Twitter
Social Strategy: Facebook is Your Newspaper, Twitter is Radio
Why Social Media Matters and How Marketing Doesn't Change ("Old Media" vs NEW)
Who Gives a Twit about Twitter? A lot of Folks…
————————————————————————————————————————————————————-
Tracy Ready is a Writer, Producer, Director of Photography, Vocalist and Media Consultant based in Dallas, Texas USA – contact tracy@traceproductions.com
Owner:
Trace Productions – Broadcast, Corporate and Documentary Television Production
Texas B-roll and City B-roll – HD Stock Footage of Texas, plus more U.S.A. states and Puerto Rico
Vocalist with: Trace Relations – the Band
Facebook:
The Social Freelancer ™ Facebook Page
Trace Relations ™ The BAND on Facebook
Youtube:
tracetvfilm on Youtube
Twitter:
@TraceTV – primary account for Tracy Ready: Media, Music, TV, Film, Travel, Humor
@FreelanceSocial – The Social Freelancer (TM): Social Media News, information and insight
@TraceRelations – the Band on Twitter