Good times ahead!
Thursday, March 22, the Trace Relations Trio will be special guest on John Rody's weekly webcast from City Tavern, Dallas, Texas. These shows are fun, free form, live events, no cover charge and open to the public. Come on down, if you are in the area. If not, NO WORRIES, John's show streams live, so you can tune in wherever you connect to the net.

Go here to catch the fun, feel the groove, streams live at 7:30pm Central Time >> The John Rody Webcast
COME ON DOWN to downtown Dallas and have some fun with us in person! We'll be giving out free Trace Relations download cards to the crowd, each one good for a download of four tracks from the debut CD "PROSPERITY STREET, including the title track and this one, our tribute to the late, great Doug Sahm: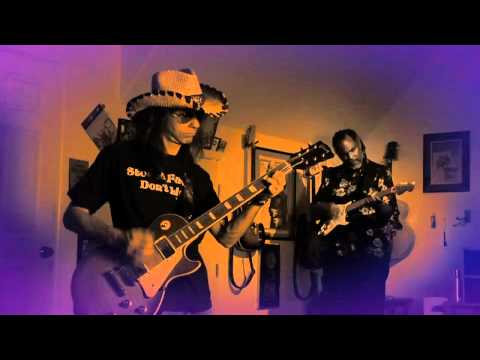 TRACE TRIO is Tracy Ready, vocals, Jason Meyers, guitar and John Echols, bass. Appearing Thursday, March 22, 7:30 pm central time HERE>> The John Rody Webcast from City Tavern
YES, THE DEBUT CD RELEASE FROM TRACE RELATIONS IS HERE>
Trace Relations Debut CD – Prosperity Street
Social Media:
LIKE! Facebook.com/TraceRelations
FOLLOW! Twitter.com/TraceRelations
————————————————————————————————————————————————————-
What's it all about? Characters…
Great characters make life interesting, and John Rody certainly fits the bill… He's funny, irreverant, and dare I say "goofy"? Hahaha – rock and roll attitude all the way, John Rody:
From Facebook: About John Rody:
I'm right over there in the corner next to the baking soda.

Real piece of work. Nice enough guy tho.
————————————————————————————————————————————————————-
JOHN RODY WEEKLY WEBCAST EXPANDS TO DALLAS, THURSDAY NIGHTS
OLD HIPPIES in North Texas no doubt remember JOHN RODY from the long-running Rody and Labella Show, hosts of the morning drive-time radio show at KZEW-FM, back then affectionately referred to as "THE ZOO." The seventies are long gone, and internet offerings now intercept a good portion of the radio market.
Rody, rolling with the flow, began a WebCast series in 2009 that offered up a weekly MUSICAL VARIETY SHOW designed to introduce new talent, new product, and his own brand of musical mayhem to the kids of his original listeners. If online viewer numbers are any indication, Rody's younger followers dig him now just as much as their parents did, then. And if live audience numbers mean anything, Rody's OLD HIPPIES still like to get out and enjoy a little craziness with their music and booze. (Only now, they tend to have more money and a bigger appetite.)
Over 200 episodes into his home-grown Fort Worth based Wednesday WebCast, Rody recently announced an addition to his online offerings: a Thursday version of The John Rody WebCast, LIVE from downtown Dallas.
Dallas' own CITY TAVERN hosts the weekly Thursday WebCast from it's central business district location at 1402 Main Street.
The John Rody WebCast format is part-music, part-interview, AND extremely interactive: the live audience, the show guests, and online viewers all take part in Rody's unscripted adventures. Given the Tavern's proximity to foot traffic on Main Street, Rody is well within range of his original broadcast location and those at the Tavern might be tempted to go along when he finally takes leave of his senses.
Press Release>> Indie Music, Texas Groove: Trace Relations Debut on Prosperity Street
——————————————————————————————

Hear it! For your listening pleasure, click on the songs in the ReverbNation Player box in right hand column of this page>>
——————————————————————————————
Like This?
If you do, would you please do one or more small favors for me? I'll be your biggest fan…
1. Sign up for newsletter HERE > The Social Freelancer ™ News publishes one email a week on Thursdays, 9 AM central standard time, no spam anytime.

2. Join us on Facebook HERE > The Social Freelancer ™ Facebook Page

3. Please post a comment below. Your comments here help to raise our site ranking in the search engines.  You might also post a link to this page to your Facebook, Twitter or Linkedin profiles by using the buttons at the bottom of this page.
Need help with media training for upcoming TV appearances? Need video produced for corporate audience or broadcast television? What about Social Media? Facebook, Twitter, Youtube and Linkedin are business drivers in the new economy. Let Tracy help – Call Trace Productions (972-437-4433) or email tracy@traceproductions.com to schedule a phone consultation. We tailor our services to fit your needs. Thanks for visiting The Social Freelancer ™ blog.
——————————————————————————————
Related Posts: RT Please?
(click on titles to read the articles, thank you.)
Focus on What You CAN do, Not What You CAN'T
5 Sites for Learning about and Coping With Social Media (highly recommended!)
The Beauty of Blogging and Twitter
Social Strategy: Facebook is Your Newspaper, Twitter is Radio
Why Social Media Matters and How Marketing Doesn't Change ("Old Media" vs NEW)
Who Gives a Twit about Twitter? A lot of Folks…
——————————————————————————————
Tracy Ready is a Writer, Producer, Director of Photography, Vocalist and Media Consultant based in Dallas, Texas USA – contact tracy@traceproductions.com
Owner:
Trace Productions – Broadcast, Corporate and Documentary Television Production
Texas B-roll and City B-roll – HD Stock Footage of Texas, plus more U.S.A. states and Puerto Rico
Vocalist with: Trace Relations – the Band
Facebook:
The Social Freelancer ™ Facebook Page
Trace Relations ™ The BAND on Facebook
Youtube:
tracetvfilm on Youtube
Twitter:
@TraceTV – primary account for Tracy Ready: Media, Music, TV, Film, Travel, Humor
@FreelanceSocial – The Social Freelancer (TM): Social Media News, information and insight
@TraceRelations – the Band on Twitter