Like so many others with creative endeavors at hand, I am intrigued about Kickstarter and Indiegogo, the big leagues of "crowd funding" as ways to bring creative / entrepreneur visions to market in the real world.
What is Crowd Funding?
It's the idea that a lot of unconnected people can contribute to funding a project, because of a common interest.
"I have an idea, and a solid plan to execute, but we can't afford to make it happen. Would you be interested in helping?" – the essence of "crowd funding"
Platforms like KickStarter and Indiegogo are simply facilitating the process, allowing people with good ideas but few resources to reach a large audience.
Wikipedia defines it like this:
Crowd funding or crowdfunding (alternately crowd financing, equity crowdfunding, or crowd sourced capital) describes the collective cooperation, attention and trust by people who network and pool their money and other resources together, usually via the Internet, to support efforts initiated by other people or organizations. Crowd funding occurs for any variety of purposes,[1] from disaster relief to citizen journalism to artists seeking support from fans, to political campaigns, to funding a startup company, movie [2] or small business[3] or creating free software.
Kickstarter – http://www.kickstarter.com/

Here's what indie musician Mike Vavrek had to say:
I think Kickstarter is a fantastic idea! Downside: 2 fold. 1. You must have a credit card! Not a lot of musicians have one..
2. Found that a lot of folks are skeptical about putting info into the system to donate. You have to make sure you let people know where there money is going and that it's 100% secure! It's not a name like PayPal, so you have to sell them on the notion that Kickstarter is basically the same thing.
Plus- make sure your rewards are..well.. Rewarding! …worth it both to you and the donator.
I have seen many projects get funded. It's very successful when you do your research (check out some of the other projects carefully before launching yours).
Indiegogo – http://www.indiegogo.com/

Why these 2? Because I have heard of them and I only take calculated risks…
There are other options, certainly, but as a rule of business I go for the tried and true. If I have heard about it, likely many other like minded people have as well. It's the same with many aspects of my business. I don't buy cameras or other production equipment for my work in television or film unless I know there are enough clients who will want to hire me with these tools to make it worthwhile.
In Social Media:
Same deal here. I concentrate my efforts on Facebook, Twitter and Youtube because that's where the biggest audiences are. Sure, Vimeo may be cooler, but ultimately Youtube drives more traffic and that's the name of the game.
I have two indie documentaries in HD in the works that are at similar stages of development:
1. We have produced enough original footage and interviews to be ready to move to scripting and post production.
2. Both are projects which have completed previews for others to see (trailers) and are garnering lots of views on Youtube.
3. We don't currently have financial resources to take them to post production or marketing.
Chances are good I will use either Kickstarter or Indiegogo to seek funding on both of these projects. The only question is:
Which one? Kickstarter or Indiegogo? What do you think?

Please respond in the comments section at the bottom of this post. Thank you.

The Projects:
South Texas Soul: The San Antonio Sound Features Legendary Texas Musician Augie Meyers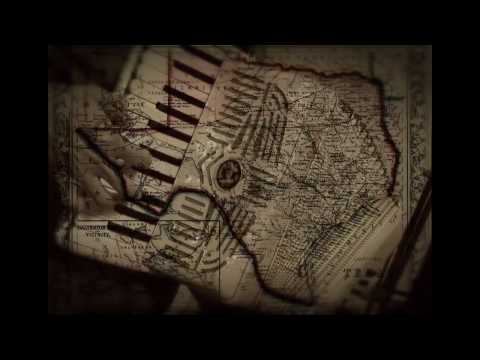 ————————————————————————————————————————————————————-
Assisted Living America Documentary Details the History and Future Path of Long Term Care in America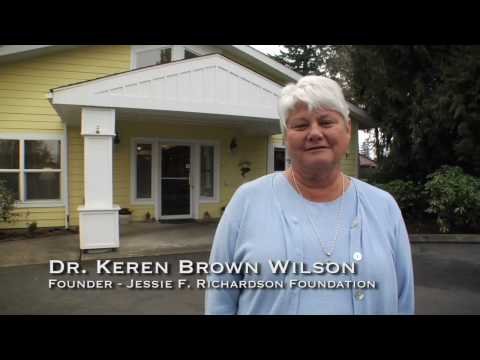 ————————————————————————————————————————————————————-
Why am I writing this?
I have made a career in television production and am grateful that I am able to make a living doing what I love to do, which is storytelling for the screen. But the daily work that keeps bread on the table for my family is corporate video production and broadcast television for networks and syndicated shows. That's all well and good, but my passion lies in the documentary projects seen above. They are important stories to tell, in my opinion, and I consider it part of my life's work (along with music from Trace Relations Band)to see them to completion.
————————————————————————————————————————————————————-
Like This?
If you do, would you please do one or more small favors for me? I'll be your biggest fan…

1. Sign up for newsletter HERE > The Social Freelancer ™ News publishes one email a week on Thursdays, 9 AM central standard time, no spam anytime.

2. Join us on Facebook HERE > The Social Freelancer ™ Facebook Page

3. Please post a comment below. Your comments here help to raise our site ranking in the search engines.  You might also post a link to this page to your Facebook, Twitter or Linkedin profiles by using the buttons at the bottom of this page.
Need help with media training for upcoming TV appearances? Need video produced for corporate audience or broadcast television? What about Social Media? Facebook, Twitter, Youtube and Linkedin are business drivers in the new economy. Let Tracy help – Call Trace Productions (972-437-4433) or email tracy@traceproductions.com to schedule a phone consultation. We tailor our services to fit your needs. Thanks for visiting The Social Freelancer ™ blog.
————————————————————————————————————————————————————-
Related Posts: RT Please?
(click on titles to read the articles, thank you.)
Why I Quit Expecting My Friends to "Get it"
Indie Music, Texas Groove: Trace Relations Releases Debut CD "Prosperity Street"
Focus on What You CAN do, Not What You CAN'T
Your CD is not my "cup of tea" That's OK! Indie Music Insight
The Beauty of Blogging and Twitter
Social Strategy: Facebook is Your Newspaper, Twitter is Radio
Why Social Media Matters and How Marketing Doesn't Change ("Old Media" vs NEW)
————————————————————————————————————————————————————-
Tracy Ready is a Writer, Producer, Director of Photography, Vocalist and Media Consultant based in Dallas, Texas USA – contact tracy@traceproductions.com
Owner:
Trace Productions – Broadcast, Corporate and Documentary Television Production
Texas B-roll and City B-roll – HD Stock Footage of Texas, plus more U.S.A. states and Puerto Rico
Vocalist with: Trace Relations – the Band
Facebook:
The Social Freelancer ™ Facebook Page
Trace Relations ™ The BAND on Facebook
Youtube:
tracetvfilm on Youtube
Twitter:
@TraceTV – primary account for Tracy Ready: Media, Music, TV, Film, Travel, Humor
@FreelanceSocial – The Social Freelancer (TM): Social Media News, information and insight
@TraceRelations – the Band on Twitter