I am a big fan of the old VH1 standby "Behind The Music" because knowing the stories behind the songs makes the listening more interesting to me. Since releasing the debut CD "Prosperity Street" from Trace Relations I've been asked about how the songs were selected for the record and what went into making it.
"Prosperity Street" by Trace Relations Band is "twelve tracks of Texas groove guaranteed to improve your mood."

For the next 12 weeks I will be posting stories behind all of the songs on the CD. Today, we start with the title track, "Prosperity Street"
The song "Prosperity Street" was written by Texas legendary musician
Augie Meyers
in 1975, but never released. The lyric about a man who was once riding high in the stock market, but has now lost it all and is "sittin' on the corner of Prosperity Street" seems so pertinent to current economic conditions, it feels just right to have it come to the public now. Personally, the song became more true for me as each day of the last three years passed, with continued challenges of staying afloat in my world as a
freelance Producer / Director of Photography
.
We took Augie's original number and turned it to a New Orleans style groove with a Texas swing to it.
Augie kindly graced us with his presence on a signature piano solo for the track. The video was a blast to shoot in both Dallas and San Antonio, Texas. Put your groove shoes on and turn this one up on YouTube: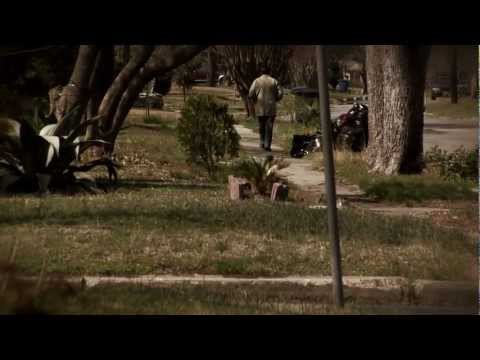 The full story behind the track is in this post:
Classic Augie Meyers Song Unearthed in Trace Relations Debut: Prosperity Street
YES, THE DEBUT CD RELEASE FROM TRACE RELATIONS IS HERE>
Trace Relations Official Site: Debut CD – Prosperity Street

iTunes! Download Prosperity Street
LIKE! Facebook.com/TraceRelations
FOLLOW! Twitter.com/TraceRelations
———————————————————————————————————————————————-
The CD took a long time to make (12 years from its original inception) because we wanted to do it RIGHT, not quick. I was determined to produce a high quality disc, professionally recorded with musicians that I respect and admire. We only had funds to do a little at a time, thus the song selection was a nurturing process.
In this life, you never know what's going to happen in the very next instant, much less next year or in the next five years. Or as the great Texas blues player T-bone Walker once said "have fun while you can, fate's an awful thing, You can never tell what might happen, that's why I love to sing." That's the whole attitude of the disc, an acceptance of where we are in life, and a decision to have a good time anyway…
I decided if it was going to be a struggle just to get it made, and it could be the only one I ever make, that the songs should be a reflection of all of the music and musicians who have influenced and inspired me over the years. It is just that, all of my musical relations.
Looking back I realize that it became a much richer listening experience because of the struggle. The evolution of the initial song concepts over an extended period of time made it a much better record in the end game. Like a wine, it needed some time to mature.
I have been extremely gratified by the initial feedback and interest. It is the record I envisioned and more, thanks to the amazing players and engineers that helped me craft these recordings. I am forever in their debt. You can read all about the players and the project as a whole on the official band site – TraceRelations.com.
I hope you enjoy… Thanks for listening. – Trace
Related Posts:
Indie Music, Texas Groove: Trace Relations Debut on "Prosperity Street"
Why I Stopped Expecting My Friends to "Get It"
Your CD is Not My Cup of Tea – That's OK! Indie Music Insight
Like This?
If you do, would you please do one or more small favors for me? I'll be your biggest fan…

1. Sign up for newsletter HERE > The Social Freelancer ™ News publishes one email a week on Thursdays, 9 AM central standard time, no spam anytime.

2. Join us on Facebook HERE > The Social Freelancer ™ Facebook Page

3. Please post a comment below. Your comments here help to raise our site ranking in the search engines.  You might also post a link to this page to your Facebook, Twitter or Linkedin profiles by using the buttons at the bottom of this page.
Need help with media training for upcoming TV appearances? Need video produced for corporate audience or broadcast television? What about Social Media? Facebook, Twitter, Youtube and Linkedin are business drivers in the new economy. Let Tracy help – Call Trace Productions (972-437-4433) or email tracy@traceproductions.com to schedule a phone consultation. We tailor our services to fit your needs. Thanks for visiting The Social Freelancer ™ blog.
————————————————————————————————————————————————————-
Most Popular Posts: RT Please?
(click on titles to read the articles, thank you.)
Focus on What You CAN do, Not What You CAN'T
5 Sites for Learning about and Coping With Social Media (highly recommended!)
The Beauty of Blogging and Twitter
Social Strategy: Facebook is Your Newspaper, Twitter is Radio
Why Social Media Matters and How Marketing Doesn't Change ("Old Media" vs NEW)
Who Gives a Twit about Twitter? A lot of Folks…
————————————————————————————————————————————————————-
Tracy Ready is a Writer, Producer, Director of Photography, Vocalist and Media Consultant based in Dallas, Texas USA – contact tracy@traceproductions.com
Owner:
Trace Productions – Broadcast, Corporate and Documentary Television Production
Texas B-roll and City B-roll – HD Stock Footage of Texas, plus more U.S.A. states and Puerto Rico
Vocalist with: Trace Relations – the Band
Facebook:
The Social Freelancer ™ Facebook Page
Trace Relations ™ The BAND on Facebook
Youtube:
tracetvfilm on Youtube
Twitter:
@TraceTV – primary account for Tracy Ready: Media, Music, TV, Film, Travel, Humor
@FreelanceSocial – The Social Freelancer (TM): Social Media News, information and insight
@TraceRelations – the Band on Twitter