The multi-talented Shawn Sahm has reformed the Tex-Mex supergroup Texas Tornados with original members Augie Meyers and Flaco Jimenez. The band is getting rave reviews for it's recent performances at Austin's South By Southwest music festival. A decade after the passing of his famous father, Texas music icon Doug Sahm, Shawn is forging a new path for the group, which also lost original member Freddy Fender in 2006.
Shawn, Augie and Flaco are returning to the charts with "Esta Bueno" a CD bursting with enthusiasm, capturing the best of what the Texas Tornados were in their 1990's Grammy Award winning heyday combined with a fresh feel for the future that is winning new fans worldwide.
In 2009, I sat down for an in-depth interview with Shawn for the upcoming film: South Texas Soul: The San Antonio Sound. Here are a few excerpts with Shawn discussing his life as Doug's son, the Augie Meyers – Doug Sahm dynamic and, of course, the music that has made it all click.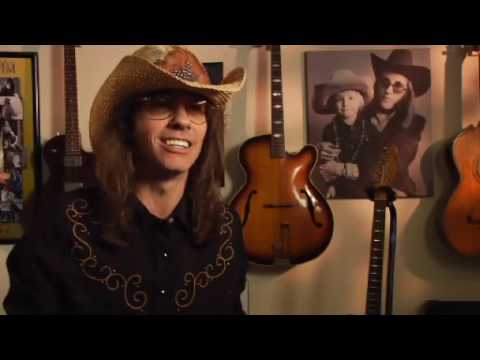 Special thanks to Cheryl and Shawn for their hospitality down in "Groover's Paradise", to Jason Meyers for running camera and sound during the interview and to Jeff Mack for editing this piece.
South Texas Soul: The San Antonio Sound – Trailer:
Here is the trailer for the film, which is in production. See details below on how you can help to see this project to completion. Special thanks to Augie, Joe Trevino at Blue Cat Studios, San Antonio, Jim Beal, Jr. of San Antonio Express-News and to David Henson of Distilled Images for the great edit.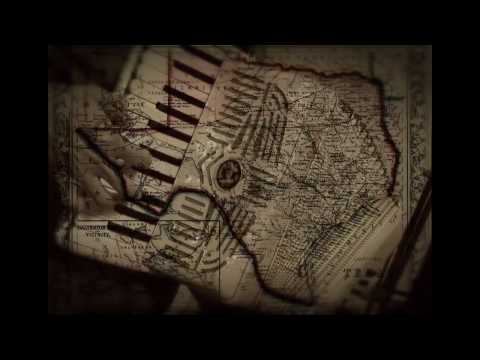 Support the Making of South Texas Soul: The San Antonio Sound
This is a labor of love for the music, and a work in progress. We need your help in being able to complete the project. Tax deductible donations supporting the documentary can be made online to Still Kickin' Foundation.
Dear Fans and Friends of Augie Meyers,
Our friend, legendary Texas musician Augie Meyers has been in need of a transplant kidney for some time now. He is on a regular dialysis schedule that has kept him going but time is of the essence for someone to step forward and donate a kidney for Augie.
On May 30th, 2010 Augie turns a young 70 years of age and is working on some of the greatest music of his career for all of us to enjoy. Sadly, when he turns 70 he will no longer be able to be on the kidney donor list unless someone donates one specifically for him. There will be no financial cost to the donor; all of the expense would be covered under Augie's insurance plan. We just need someone to step forward, willing to donate a kidney to help our friend. Please help.
Interested parties and all inquiries please call:
Diane Tarpey
Methodist Specialty and Transplant Hospital
San Antonio, Texas
210-575-4483
Texas Tornados Today
Esta Bueno the new album from the reformed Texas Tornados is a huge splash of Texas groovin' – This is REAL Tex-Mex – and real good times. Here's music video from the road … "Who's to Blame?"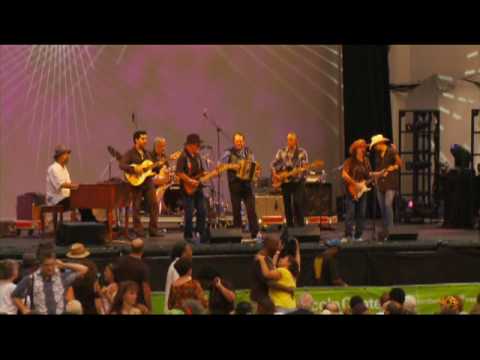 Links:
Official Site > Texas Tornados – Bismeaux Records
Official Site > Augie Meyers
Texas Tornados on > FaceBook
Recent Articles:
San Antonio Express-News:
Texas Tornados Storming Back by Jim Beal, Jr.
Austin Chronicle:
My Dinner with the Tornados by Margaret Moser
The Daily Swarm:
Tex-Mex Supergroup Texas Tornados Return
JournalStar – Ground Zero:
Review – Shawn Sahm / Texas Tornados
Dallas Morning News:
Review – Texas Tornados at SXSW
Tracy Ready is a Writer, Producer, Director of Photography and Vocalist based in Texas. He has owned and operated Trace Productions, a full service professional video production business since 1995. He is also available for hire as a Social Media Consultant.
Contact him at 972-437-4433 or email > tracy@traceproductions.com