The multi-talented Shawn Sahm has reformed the Tex-Mex supergroup Texas Tornados with original members Augie Meyers and Flaco Jimenez. The band is getting rave reviews for it's recent performances at Austin's South By Southwest music festival. A decade after the passing of his famous father, Texas music icon Doug Sahm, Shawn is forging a new path for the group, which also lost original member Freddy Fender in 2006.
Shawn, Augie and Flaco are returning to the charts with "Esta Bueno" a CD bursting with enthusiasm, capturing the best of what the Texas Tornados were in their 1990's Grammy Award winning heyday combined with a fresh feel for the future that is winning new fans worldwide.
In 2009, I sat down for an in-depth interview with Shawn for the upcoming film: South Texas Soul: The San Antonio Sound. Here are a few excerpts with Shawn discussing his life as Doug's son, the Augie Meyers – Doug Sahm dynamic and, of course, the music that has made it all click.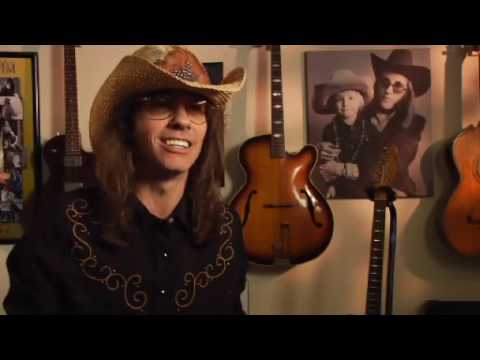 Special thanks to Cheryl and Shawn for their hospitality down in "Groover's Paradise", to Jason Meyers for running camera and sound during the interview and to Jeff Mack for editing this piece.